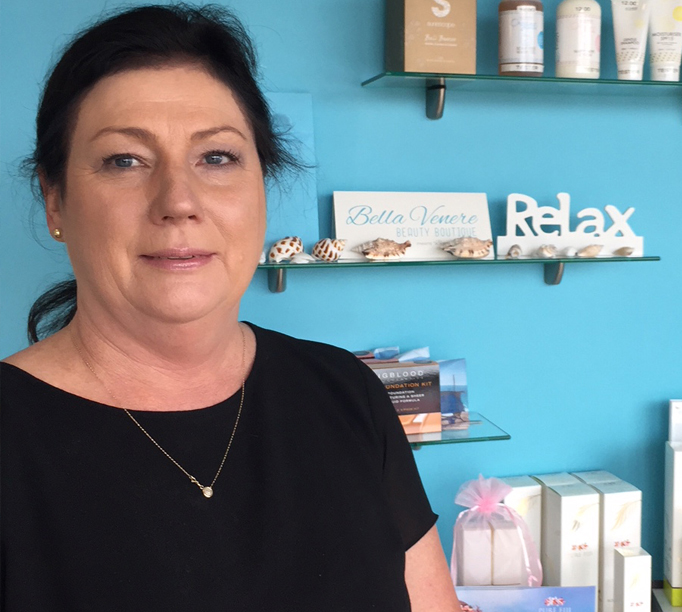 Sandy
Tell us a bit about your shop or service:
We offer a range of beauty services for both women and men from waxing, massage, skin care and make-up. All services are delivered by fully qualifies professional staff. We have an extensive range of retail health and beauty products as well.
How long have you been working here? Four years.
Are you a big or small crew - how many of you working there?
There are four of us.
What's do you think is best part of your job?
Knowing you are helping people feel more confident about themselves.
Do you think your shop or service helps make customers' lives easier? If so, tell us how: Yes we sure do. Whether it's a quick eyebrow wax or a three hour pamper session – who doesn't love a little 'me' time.
Do you have local customers you know by name, or like to have a chat with?
Most of our clients are regulars with whom we've developed close bonds with. We look forward to catching up when they come in for their appointments.
What do you think makes Highfields Village a great community and/or good place to shop? There is a genuine warmth and a real sense of community support from the people of Highfields. The centre offers a broad range of retailers in the one central location.
Name two things you like most about working at the centre?
It's a very busy centre and always someone your know to say hi to. It's a one stop shop.
Do you have a favourite time of year in the centre and if so why?
I'm a bit of a winter girl. I do love a nice chilly winter's day.