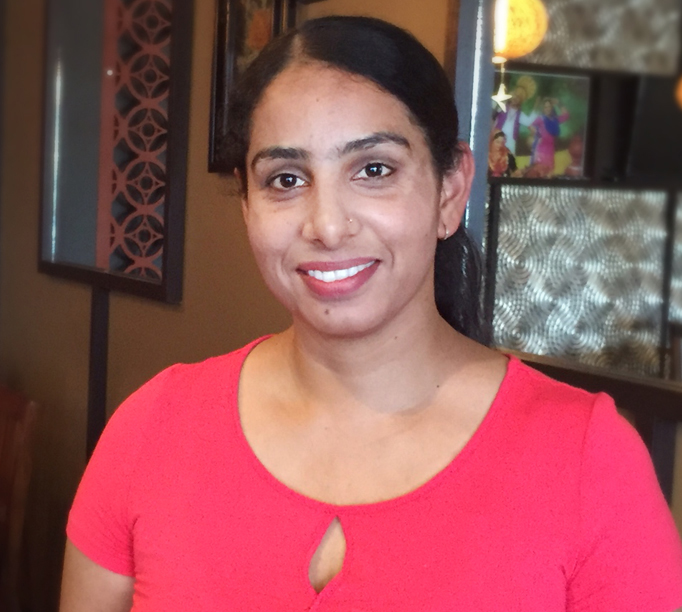 Kuljeet
Tell us a bit about your shop or service:
Serving fresh and good quality Indian food cooked in home style sauces, clean and friendly environment.
How long have you been working here? Since 1 September 2017.
Are you a big or small crew - how many of you working there?
Small - six staff members working including myself. One full time while the others are part time employees.
What's do you think is best part of your job?
Greeting customers, chatting with them in a friendly manner and serving with a smile.
Do you think your shop or service helps make customers' lives easier? If so, tell us how: Yes, easy food deals and offers, menu is easy to read and order with many options on food and flavour.
Do you have local customers you know by name, or like to have a chat with?
Yes, Trent, Katrina and Brodie are some of our local customers and enjoy our Indian food on a regular basis.
What is the funniest or most unusual request you've ever had from a customer?
We had the most unusual request the other day. A customer asked about a curry without onions, no garlic, and no sauce - that was unusual for us.
What do you think makes Highfields Village a great community and/or good place to shop? Very friendly and helpful people, great offers at every shop.
Name two things you like most about working at the centre?
Really like the weather in Highfields, and everything is so close. Easy to shop, no need to drive out of Highfields.
Do you have a favourite time of year in the centre and if so why?
Yes, Feb/Mar is my favourite time because the rainy weather brings more customers to the shop they love the curries in this weather..